Refugee Eligibility: Challenging Stereotypes and Reviving the 'Benefit of the Doubt'
Asylum lawyers have long grappled with a tension inherent in refugee law – how to win protection for individual clients without reinforcing victim narratives and negative stereotypes about other cultures and countries. Last month, the Trump administration seized upon this tension in a new 161-page proposal that would rewrite the refugee definition and cut off most asylum seekers from protection. Specifically, the rule would make 'evidence based on stereotypes' inadmissible – on its face an unobjectionable proposal.
Indeed, at a time when we are all called upon to challenge our assumptions, reflect on our biases, and address the ways in which our laws and legal practice reinforce systemic racism, the provision would appear to be both timely and necessary.
Yet, because of the corroborating evidence so often required to establish asylum eligibility, the provision would make it difficult, if not impossible, for many to obtain protection. The rule's wide-ranging provisions include measures to fast-track deportations of asylum seekers, reject asylum applications as frivolous without ever affording asylum seekers a day in court, ratchet up the type of harm required to demonstrate eligibility for protection, and make it extraordinarily difficult to show a connection between the harm suffered or feared and a protected ground,[1] as the refugee definition requires. It would be too much to expect that a timely provision would be responsive to refugees' plight in the current moment, instead of another cruel attack on asylum.
The proposed rule upends the protections that Congress intended to provide when it promulgated the Refugee Act forty years ago. As a result, advocates are mobilizing to submit public comments in an effort to derail its publication, or at least slowdown that process. And assuming the rule is finalized and published, lawyers will inevitably challenge it in court.
At the same time, however, despite its questionable origins, the proposal affords advocates, scholars, and adjudicators alike an opportunity to take a step back and interrogate the corroboration requirements in U.S. asylum law, including the type of country condition documentation necessary in order to establish eligibility for protection.
It is time to rethink the evidence so often submitted and relied upon in asylum claims, to dial back the corroboration demands, and to return to a core principle of refugee law – the need to afford asylum seekers the benefit of the doubt. We need a better way to establish asylum eligibility and challenge stereotypes.
As my research and that of others has shown, access to holistic representation and development of a more robust and readily accessible body of empirical country condition documentation are critical to this process.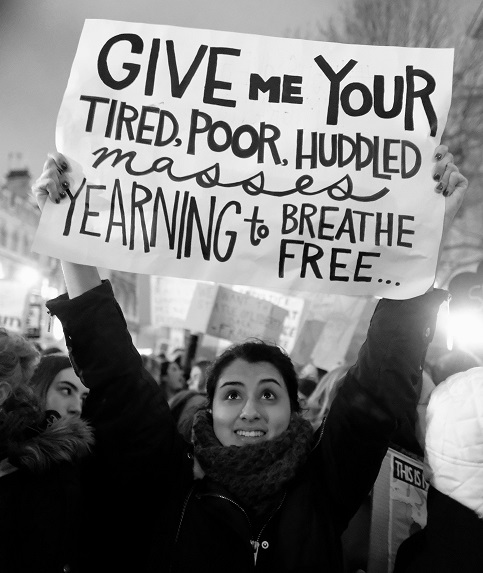 What would the proposed rule do?
Take the case of Pablo (name and details changed to protect confidentiality), a young man whom the Harvard Immigration and Refugee Clinic recently successfully represented in immigration court. He fled his home country in Central America in 2013 as a teenager because members of a powerful gang wanted him to run drugs for them. When he refused, gang members kidnapped him and threatened to killed him. The gang members targeted Pablo at least in part because they believed he was gay; the police had targeted him for that reason too. He came to the United States to seek safety, travelling by foot and car through multiple countries to the U.S. border.
When Customs and Border Patrol agents found that Pablo did not have immigration papers, they detained him. He was held in several different detention centres for months until he passed through the 'credible fear' screening process. It took him over a year to find an attorney who would represent him at a reduced rate and file a barebones asylum claim for him in immigration court.
Under the proposed rule, Pablo's chances of success would be slim. In all likelihood, he would be deported to his home country without ever seeing an immigration judge, would fail to pass the threshold credible fear screening process, and/or face the rejection of his asylum application if he was afforded the chance even to file it.
As is typical of many asylum seekers, Pablo did not have much in the way of proof, other than his own declaration. The bulk of the evidence submitted in support of his case consisted of news articles and human rights reports describing rampant homophobia among gang members and authorities in El Salvador – much of which could be excluded under the new rule, given its directive that 'evidence promoting cultural stereotypes . . . shall not be admissible.'
The proposed rule encourages adjudicators to dismiss as baseless valid asylum claims, like Pablo's, that involve an 'interpersonal dispute[] of which governmental authorities were unaware or uninvolved', as well as opposition to gangs. Under the rule, threats of death, like the ones Pablo received, might not be considered persecution, unless there was an 'actual effort to carry out the threats' – even though, as other scholars and I have argued, the psychological harm inflicted by such threats constitutes persecution under U.S. law.
The fact that Pablo travelled through multiple countries without applying for protection, entered the U.S. without papers, and took more than a year to apply for asylum would also all be considered adverse discretionary factors and held against him under the new rule – despite longstanding precedent recognizing that past persecution and the likelihood of future persecution 'generally outweigh all but the most egregious adverse factors'.
Where does that leave us?
It is imperative that as many people as possible weigh in and voice their opposition to the administration's efforts to rewrite asylum law, since the administration will have to consider and address the comments before publishing the final rule.
At the same time, it is important to use this moment to reconsider the type of evidence required and presented in asylum cases and to interrogate the cultural stereotypes that adjudicators, government attorneys, and advocates alike often rely on, particularly in the context of gender and LGBTQ+ asylum claims.
Without access to appointed counsel, the barriers to obtaining and presenting any corroborating evidence – let alone robust and nuanced empirical country condition research – are insurmountable for many asylum seekers. NGOs, like the Center for Gender and Refugee Studies, among others, collect and disseminate such evidence but asylum seekers who lack representation may not have access to it. State Department country reports, which adjudicators routinely invoke, are often politicized and, as my work with the Clinic has shown, may be missing critical information.
It is therefore critical that we expand representation to include all asylum seekers and develop widely accessible research and expert testimony that asylum seekers, adjudicators, and advocates alike can draw upon in presenting and deciding cases.
Most important, though, is the need for adjudicators to afford asylum seekers the benefit of the doubt and to embrace fully the well-settled principle that the testimony of an asylum applicant, alone, should be enough to establish eligibility for protection.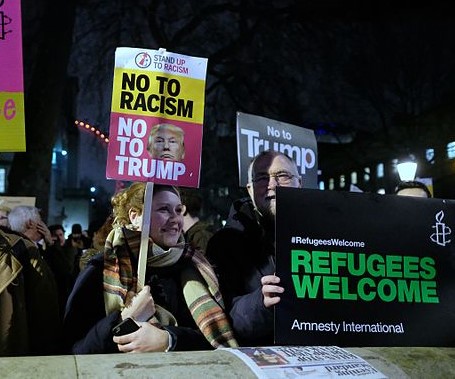 Please consider sharing your opinion on the U.S. Government's proposed rule to rewrite the refugee definition and cut off most asylum seekers from protection by submitting your comment to the public consultation. (Click the 'Submit a formal comment' button on the right-hand side.)
Advice on how to frame your comment is offered by the Harvard Immigration and Refugee Clinic and many other advocacy groups. Comments close on 15 July 2020.
---
[1] These are race, religion, nationality, political opinion, or membership in a particular social group.