About
The Rethinking Refuge platform was conceived after the massive influx of refugees into Europe in 2015-2016. The Refugee Studies Centre received a heightened number of requests to share research about the international refugee regime and it became clear that both interest in and questions about refugee policies and reforms abounded. This platform seeks to provide a space for research-based discussion on a number of themes relevant to refugee policy, practice, and studies today. Through offering the work of RSC researchers and affiliates in this format, we aim to continue to lead the world in research and education in the area of refugee and forced migration studies and to share our work on a national and global scale.
To learn more, please contact the platform's editor, Dr Evan Easton-Calabria, at: evan.easton-calabria@qeh.ox.ac.uk.
About the Refugee Studies Centre
In the early 1980s Dr Barbara Harrell-Bond undertook research into one particular challenge: how to improve the performance of humanitarian agencies in the field. During fieldwork in Algeria she realised the paucity of academic literature available on the subject, and on her return to Oxford she founded the Refugee Studies Centre (then known as the Refugee Studies Programme).
The RSC – based in the Oxford Department of International Development, which in turn sits within the Social Sciences Division – started with a weekly seminar and rapidly gained momentum as a focal point for the study of refugee issues. From the beginning, the RSC aspired to bridge the divide between scholarship, policy and practice.
To learn more, please visit the RSC website.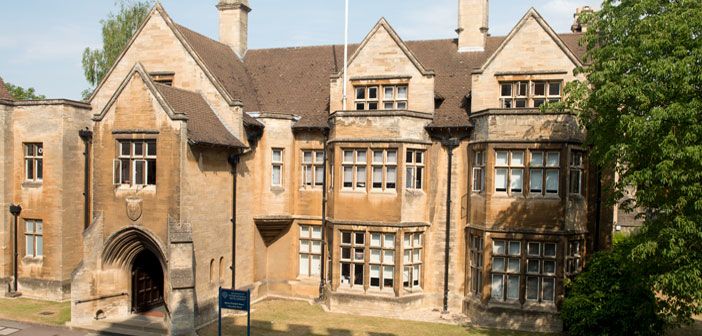 Queen Elizabeth House, home of the Oxford Department of International Development. © ODID/Rob Judges
Website accessibility
We are working to improve this website's accessibility. See our accessibility statement here.